Capacity Development
Water Integrity Management (IM) Toolbox
The IM toolbox is a systematic, bottom-up approach to identify and address the integrity risks in the day-to-day operations and management of a water sector organization. Water sector organizations can use the approach to optimize their business models and reduce the risks that are affecting their performance on the long term.


Detailed description of Tool
Irregular procurement processes, illegal connections, collusion of officials with informal water cartels, and falsification of invoices and accounts are all serious integrity challenges that water sector organizations face. Such risks can damage an organization's reputation and in the worst cases seriously affect their bottom line.
Water integrity tools can help assess the scale and impact of corruption in a sub-sector, identify integrity risks that are limiting the effectiveness and sustainability of projects, or improve budgeting and procurement processes to limit risks of malpractice.
Developed in 2014 by the Water Integrity Network, cewas and GIZ and subsequently updated, The IM Toolbox provides a participatory approach to improving the performance of service providers by raising staff awareness of workplace ethics, and implementing integrity management practices. The IM Toolbox supports organizations in basing their actions on integrity - particularly their strategic plans, business models, and most importantly, their day-to-day practices - in order to reduce risks, improve performance, and provide better water and sewerage services to citizens. Its application in the change process works in two ways: it can be used to communicate an organization's values to their staff, creating a positive work environment, and improving motivation; and it provides tools to detect and manage risks, and to prevent and sanction rule violations.
Different types of water sector organizations can benefit from the approach:
Utilities
Small and medium-sized enterprises (SMEs)
Public institutions
River basin organizations (RBOs)
Community or micro-providers
Non-governmental organizations (NGOs)
The tool can be applied at an organizational level or at the sector level. At the sector level, regulatory bodies, associations, funding schemes, and others can use the toolbox to make selected water sector organizations improve their corporate governance, regulatory compliance, and customer orientation by engaging in the integrity change process. In this scenario a coordinating body (regulatory body, association, funding scheme, or other organization) causes the targeted water sector organizations in a given sub-sector (such as utilities) to use the toolbox. This means that parallel integrity change processes take place in multiple organizations.
The IM Toolbox website describes risks, gathers several tools, such as a Water safety plan and Water development pact (among others), and provides case studies of the Toolbox use.
Go to website
Reviews
There are no reviews yet.
Be the first to review "Water Integrity Management (IM) Toolbox "
Add a review
Implementation reports
There are no implementation reports yet.
Add an implementation report
Other tools that could interest you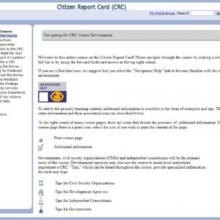 Citizen Report Card Learning Toolkit
Year of publication:
2006
This self-learning online course is provides basic knowledge and skills to implement Citizen Report Cards (CRCs). A CRC is a simple but powerful tool to provide public agencies with systematic feedback from users of public services. The target audience includes officers of local governments, civil society organizations, development agencies, and consortiums.


Read more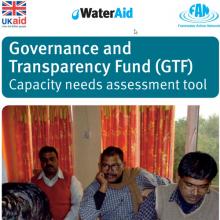 Governance and Transparency Fund (GTF) Capacity Needs Assessment Tool
Year of publication:
2012
This systematic Capacity Needs Analysis (CNA) tool can be used by civil society organizations and government partners to identify and support capacity needs to participate more effectively in evidence-based dialogue with decision-makers in the water and sanitation sector.


Read more