Planning Monitoring and Review
Citizen Report Card Learning Toolkit
This self-learning online course is provides basic knowledge and skills to implement Citizen Report Cards (CRCs). A CRC is a simple but powerful tool to provide public agencies with systematic feedback from users of public services. The target audience includes officers of local governments, civil society organizations, development agencies, and consortiums.


Detailed description of Tool
Produced in 2006 through a partnership between the Asian Development Bank (ADB) and a Bangalore based non-governmental organization called Public Affairs Centre (PAC), the Citizen Report Card Learning Toolkit is an online course structured around ten modules. The modules, in turn are designed to enable users to understand the conceptual, technical, managerial and operational details of CRCs. Each module consists of relevant learning content and an end-of-module assessment.
The course content includes:
A feasibility assessment on the potential for citizen report cards
How to plan & design a citizen report card activity
How to carry out data collection
How to analyse results to prioritise actions and identify effective dissemination and negotiation strategies
How to design effective post citizen report card actions, e.g. public advocacy state-citizen partnerships or public-private collaborations
Go to website
Reviews
There are no reviews yet.
Be the first to review "Citizen Report Card Learning Toolkit "
Add a review
Implementation reports
There are no implementation reports yet.
Add an implementation report
Other tools that could interest you
Planning Monitoring and Review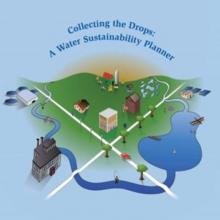 Collecting the Drops: A Water Sustainability Planner
Year of publication:
2007
This tool has been developed to provide facility staff or operating division staff the tools and guidance to perform an assessment of their facility's water use and the impacts on the local or regional water supply.


Read more
Planning Monitoring and Review
DiscoverWater.uk.org
Year of publication:
2020
DiscoverWater.co.uk is a 'dashboard' bringing together key information about water companies in England and Wales in one place for customers. The dashboard presents the data in a highly visual, clear and simple format, serving as an example for water companies in other countries.
Read more