Sector Financing
Choosing Public Expenditure Analytical Tools for Use in the WASH Sector
This Guideline provides an introduction to the most relevant expenditure analysis tools for the WASH sector – Public Expenditure Reviews, Public Expenditure Tracking Surveys, TrackFin WASH Accounts and Budget briefs.

Detailed description of Tool
Public Expenditure Reviews, Public Expenditure Tracking Surveys, TrackFin WASH Accounts and Budget briefs can provide valuable insights into the public financial management challenges to WASH access and service delivery, and generate evidence to support policy development or resource allocation decisions, or to advocate for reforms.
Published by UNICEF in 2017, this Guideline is intended to assist UNICEF staff understand when and how each of these expenditure analysis tools can be used in order to select the most appropriate option for their needs. A list of manuals and detailed guidance documents is included after the description of each tool, as well as examples of its application in the WASH sector.
While all the tools presented here examine public expenditure, they ask different questions, have different levels of technical complexity and will require different levels of data, skills, funding, time and access to national government support and leadership.
Download PDF
Reviews
There are no reviews yet.
Be the first to review "Choosing Public Expenditure Analytical Tools for Use in the WASH Sector "
Add a review
Implementation reports
There are no implementation reports yet.
Add an implementation report
Other tools in the same Building Block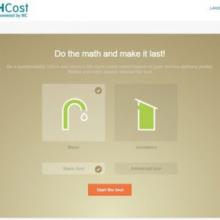 WASHCOST Calculator
Year of publication:
2013
The WASHCost calculator app helps to better plan and evaluate sanitation and water services using cost and service level data. More specifically, it aims to ease the use or planning of the life cycle costs approach by governments, multilaterals, training institutions, International NGOs and donors.


Read more
IRC WASH Costing and Budgeting Tools
Year of publication:
2017
The tools have been developed by IRC, Water for People and Aguaconsult. They build on Water for People's "Everyone Forever" programme and IRC's work on life-cycle costing and financing of sustainable water and sanitation services.
This set of 4 WASH costing and budgeting tools aims to help analyse costs and create a financial overview at the district level.


Read more