The benefits of access to water, sanitation and hygiene cannot be underestimated. Satisfying the physical need for a safe drinking water source is the most immediate advantage of gaining access. But safe water is only the tip of the iceberg, as it can only be fully realized when there is also access to adequate sanitation and good hygiene practices. Access to water, sanitation and hygiene are interconnected and are also essential for achieving other development goals, including the elimination of poverty and hunger, reduction of inequalities and good health and well-being. It also has profound wider socio-economic impacts, particularly for women and girls.
Nearly every one of the other goals rely in some way on Water, sanitation and hygiene. Critically, the United Nations General Assembly recognizes access to safe water and sanitation as human rights.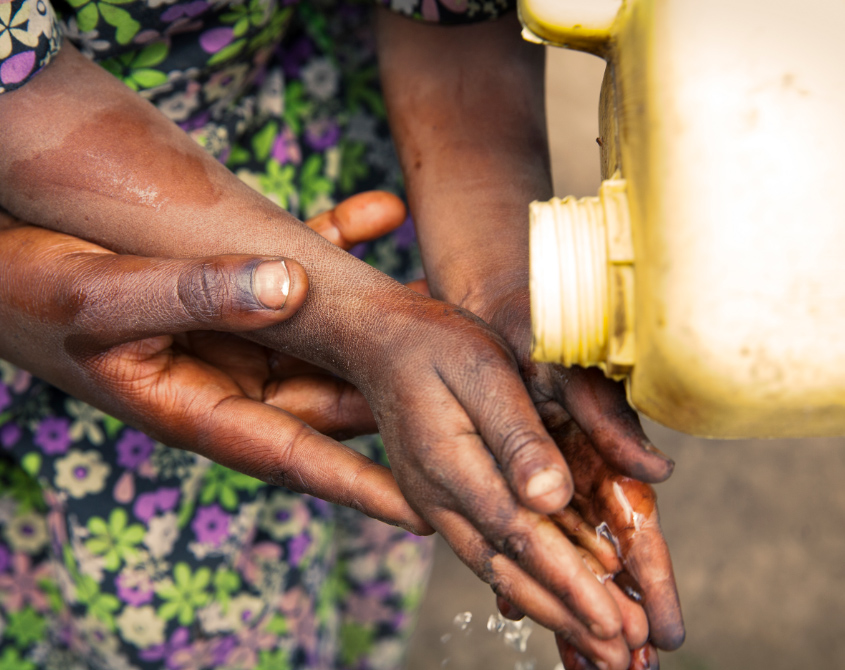 SWA and the SDGs
In order to achieve universal access to water, sanitation and hygiene, and consequently the wider SDG Agenda, an adequate enabling environment and strong systems must be in place at country level.
SWA serves as a platform for partners to assess their national processes and institutions and how they can be strengthened to ensure achievement of the SDGs. SWA promotes country-led, coordinated, multi-stakeholder efforts to strengthen planning, budgeting, investment and accountability in water, sanitation and hygiene. So that money is invested where needed and in a way that is most effective and will lead to the elimination of inequalities in access.
Safe drinking water for all
By 2030, achieve universal and equitable access to safe and affordable drinking water for all.
Sanitation for all
By 2030, achieve access to adequate and equitable sanitation and hygiene for all and end open defecation, paying special attention to the needs of women and girls and those in vulnerable situations.
Better water quality
By 2030, improve water quality by reducing pollution, eliminating dumping and minimizing release of hazardous chemicals and materials, halving the proportion of untreated wastewater and substantially increasing recycling and safe reuse globally.
More efficient water use
By 2030, substantially increase water-use efficiency across all sectors and ensure sustainable withdrawals and supply of freshwater to address water scarcity and substantially reduce the number of people suffering from water scarcity.
Integrated Water Management
By 2030, implement integrated water resources management at all levels, including through transboundary cooperation as appropriate.
Healthier ecosystems
By 2020, protect and restore water-related ecosystems, including mountains, forests, wetlands, rivers, aquifers and lakes.
International cooperation
By 2030, expand international cooperation and capacity-building support to developing countries in water- and sanitation-related activities and programmes, including water harvesting, desalination, water efficiency, wastewater treatment, recycling and reuse technologies.
More local participation
Support and strengthen the participation of local communities in improving water and sanitation management.
Documents
View all Key documents
| Key documents | Type |
| --- | --- |
| UN-water global analysis and assessment of sanitation and drinking-water (GLAAS) 2014 | |
Mutual Accountability Mechanism